Chronobot

is a self-cooperative game for two players where you are aided by clones of yourself from past rounds. The game uses this feature to add depth and strategy across different game modes.
This game was developed as a student project during three months at the National Graduate School of Games in France (ENJMIN) in 2015.
This game was finalist for the Student Award at UNITE 2015 and PING 2015, Game Critic finalist at Montpellier In Game 2015 and finalist for the Outstanding Talent Award at LUDICIOUS 2016.

Download Chronobot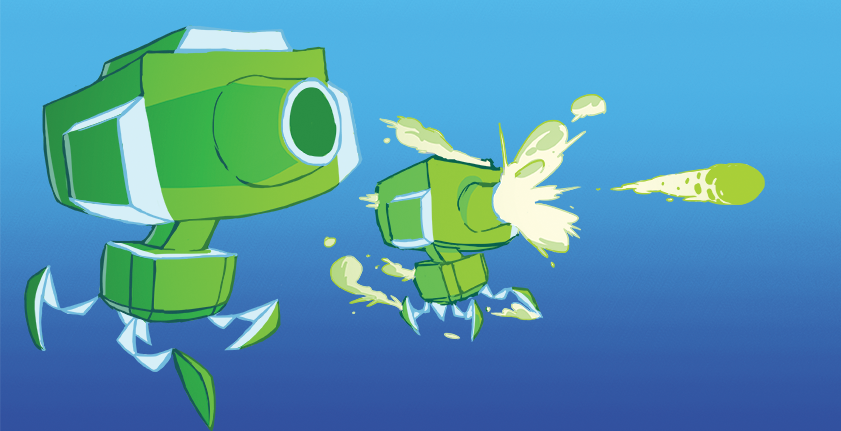 What I did on this project
This project was made by six persons with Unity 3D in three months. Due to the small team, I had the chance to be in charge of many aspects of the game:
gameplay programming - movements, shoots, robot shields, game modes…
a level editor tool for the designers
coding the menus and the user interface
integration of the models and the animations of the robots
integration of some visual effetcs
Gallery